Camille Johnson – FNP-BC MSN BSN RN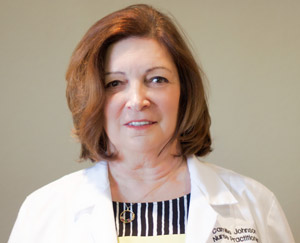 Camille Johnson is a Board Certified, Family Nurse Practitioner. She graduated from UNM College of Nursing in 1994 with her BSN. Her passion for the medical field led her to pursue her Master's degree in Nursing. Camille eventually decided that she wanted to practice primary care and completed her Nurse Practitioner degree at the University of New Mexico.
As a nurse, she worked in hospitals, home healthcare, and hospice. As Nurse Practitioner she continues to do hospice work and serves the long-term care and rehab population in Albuquerque.
Additionally, Camille has received intense nutritional training at the Institute for Integrative Nutrition. Here she was trained in more than one hundred dietary theories and innovative coaching methods. Some of her teachers included Dr. Andrew Weil, Director of the Arizona Center for Integrative Medicine; Dr. Deepak Chopra, leader in the field of mind-body medicine; Dr. David Katz, Director of Yale University's Prevention Research Center; Dr. Walter Willett, Chair of Nutrition at Harvard University; Geneen Roth, bestselling author and expert on emotional eating; and many other leading researchers and nutrition authorities.
"Even though I regularly employ conventional medicine in my practice, I am not shackled by it and will often suggest a more natural and less toxic alternative."
Camille is passionate about healthy living and proper nutrition, and how both of these impact our physical health. After years of working in the medical field bound by the rigorous fee-for-service insurance model, Camille decided to put the CARE back in primary care and launch Functional Family Medicine. Camille believes that primary care should be the home base or "medical home" for your health care. Your primary care provider is responsible for your overall wellness. Any time you have a health concern, your first visit should be to your primary care provider, who knows all of your medical history and can help you make the best decision about your health. With most health issues, your primary care provider can diagnose and heal the problems you're experiencing.
Rodger Johnson – BSN RN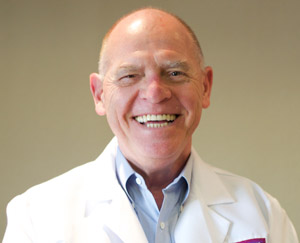 Rodger Johnson is an RN with a Bachelor of Science in Nursing. In nursing school, his two main interests were adequate pain treatment and wound care.
After a few years working in hospitals, Rodger went into home healthcare, helping patients where they lived. This led to hospice work, which also was about caring for people in their home, treating them holistically during their end of life journey. This experience is a valuable gift that Rodger freely shares with patients and their families experiencing end of life issues.
In the past few years, both Camille and Rodger have become interested in functional medicine. This innovative healthcare model provides a framework to create health, not simply treat symptoms or diseases by themselves, but as connected to all of our body's systems
Schedule Your Free Consultation Today!
We want to make sure that Functional Family Medicine is the right fit for you. Just call today to set up an appointment to discuss your healthcare needs. There is no obligation.