---
Functional Family Medicine – Direct Primary Care Provider in Albuquerque
Long waits for appointments, long waits in the lobby, short visits – that's not healthcare, that's a pain! If you want to get away from the hassle of your healthcare provider, come to Functional Family Medicine, we provide direct primary care today!
We offer:
same-day / next-day appointments
no waiting
unhurried visits
no co-pays
no deductibles
Additionally, as a Direct Primary Care practice, you get access to your provider with no insurance, no lengthy forms, and no pre-approvals. So if you want to move on to hassle-free healthcare, choose the team at Functional Family Medicine!
Ready to Get Affordable Direct Healthcare?
Better healthcare, shorter waits, and round-the-clock access to your provider is all possible with a membership from Functional Family Medicine!
---
Albuquerque Primary Care Providers
Albuquerque is a community with a vibrant culture and wonderful people. With such a fantastic community, it is only right that the people of Albuquerque have access to the very best in healthcare. At Functional Family Medicine, our mission has always been to provide excellent, personalized healthcare to every one of our patients. If you live in the Albuquerque area and want a primary care provider who will give you the attention you deserve, there is only one choice – Functional Family Medicine!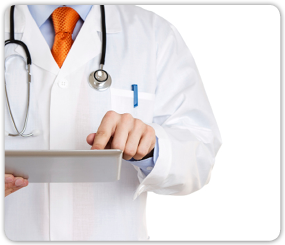 Experienced Nurse Practitioners
To effectively run a medical practice, it takes much more than just heath care providers. That's why we keep our practice staffed with only the best and most experienced nurse practitioners. With this level of expertise, you can be confident that no matter who is helping you with your care, that they are some of the most well-practiced and skilled professionals in the field. At Functional Family Medicine, we make sure to give you the very best in healthcare from every single member of our staff!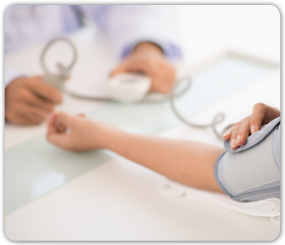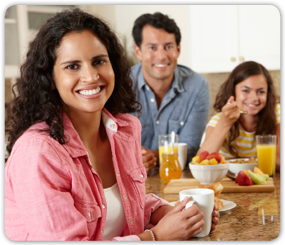 Family Medical Care
At Functional Family Medicine, we don't want to simply care for an individual, but for their whole family, as well. We are called Functional Family Medicine because we don't view our patients as just another number, but as an extension of our own family. You can be confident that you will have a healthcare provider who cares for your whole family, and who your family will know and trust.  So when your family needs healthcare, come to the providers who truly care for you – Functional Family Medicine!
"I wanted to tell you how thankful I am that I found you! Traveling three hours to the doctor every month, every other month, was just getting too rough on me. I just wanted you to know how grateful I am that, by chance, I was friends with Matt on Facebook and that he suggested I like your guys' Facebook page. I am so happy I took the chance and made an appointment. I feel like this is going to make a big difference in my life. Thank you for your compassion and understanding and not labeling or stigmatizing me! I truly appreciate it. You have a bedside manner that is very comforting." – Justeen K. Sanderson
Have Questions?
If you have a question you want answered, simply fill out this form. We will be sure to get back to your as quickly as possible!
Frequently Asked Questions
Functional Family Medicine is a family medical practice located in the beautiful city of Albuquerque, New Mexico. We are owned and operated by the husband and wife team of Rodger and Camille Johnson, and our primary mission is maintaining your health and wellness in a personalized and caring environment.
At Functional Family Medicine, we don't try to cram as many patients into our office as possible. Instead, we maintain a smaller number of patients, so that when you are in need of healthcare, we can give you a thorough, effective exam, all without unnecessary time constraints. While other practices might only be able to give you 10 minutes for an exam, our providers have the time to give an in-depth examination, while having the time to go over any questions or concerns you might have. All in all, you get more time with your provider, which means you can form a real relationship with your caregiver, and receive better care, overall.
Simply call and arrange an appointment to discuss your healthcare needs. Your visit is free and without conditions. If you decide to become a member of Functional Family Medicine, our initial agreement is only 90 days, and then month to month afterwards. Either party only needs to give 30 days written notice to end our relationship for any reason at all. We look forward to visiting with you.
---
Camille is a Board Certified Family Nurse Practitioner and is able to prescribe and manage any medications that you may need in your course of treatment.
Happily, NO! Functional Family Medicine only has a contract with you, not with an insurance company, so all treatment decisions are made in YOUR best interest. We encourage our patients to have medical insurance from the NMHIX. We believe that primary care should just be between you and your provider, with no third party interference.