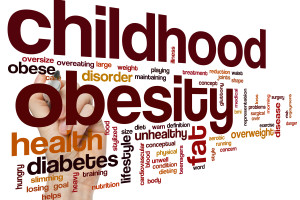 As residents of Albuquerque we are blessed with over 300 days a year of sunshine, majestic views, gorgeous sunsets and sunrises. This is truly 'The Land of Enchantment'. Our inviting climate and beauty truly makes it hard for any of us to find an excuse to not get out and enjoy our community. Just step out your front door and take a walk with your spouse, child, or dog and take those literal first steps to improve your health and wellness. This sounds easy enough right? Sadly it appears that most of us do not do this on a regular basis, and as a result Albuquerque has been desiginated as a city with one of the highest obesity rates in the nation for adults and children alike. According to statistics, Albuquerque has an obesity rate of over 25%.
Okay, so that's the bad news. The good news is that our city does not top the national charts when it comes to obesity. You see, more than 65% of adults and over 40% of children in the 'City of Brotherly Love', the beautiful city of Philadelphia holds that title. But they aren't likely to have that title for long.
Their ingenious and unique approach to tackling their obesity rate that has risen over 30% in the last three decades is very creative.
In 2010, realizing the crisis that their city was facing and the economic toll that obesity was creating, some serious decisions had to be made. Giridhar Mallya, not only a physician but also the public health department director of public policy and planning became my new contemporary super hero of sorts. I think he is among one of those rare people that can find rational, intelligent solutions to very serious issues.
He decided to team up with a man named Donald Schwartz, the health commissioner of Philadelphia. Eventually Mallya and Schwarz joined forces with Philadelphia Mayor Michael Nutter and implemented the 'Get Healthy Philly' initiative, a long term plan to get the city's public health issue under control, primarily funded by a grant from the federal Centers for Disease Control and Prevention (CDC).
The initial funding was approved based on a very broad scope , covering everything from smoking cessation programs to creating communities that are more walking friendly, similar to what we have here in Albuquerque.
They realized that it is no secret that people living at the poverty level is one of the leading contributors to poor health. Philadelphia is one of our nation's poorest cities; sadly over 25% of their residents live below the poverty line. Poor diet combined with limited access to healthy food in poor communities and very easy access to unhealthy food plus the high price of healthy food is a recipe for disaster.
After realizing that the average low income child frequented their local corner store once a day, and with just one dollar would buy about 350 calories in chips, candy or soda, they took some initiatives to make some changes. The majority of these stores are well established neighborhood institutions, often dating back a generation or more. They are permanent fixtures in their communities. Maybe, just maybe introducing healthy foods into a low income community could potentially change someone's behavior.
This is where it became interesting to me. These collective folks implemented some really awesome changes.
Not only did they approach these local corner stores and give them incentives to offer fresh vegetables, fruits and other healthy choices, they also used the funding to implement a program called 'Food Bucks ' to encourage low income people who use food stamps to spend their money at farmers markets. It is pretty cool, for every $5 they spend they receive a $2 coupon in return. The impact has been really substantial…food stamp spending at the farmers markets in Philadelphia has quadrupled since the program started.
What if we could initiate a program like that in our community? Maybe our honorable Mayor Richard Berry would be interested in looking at some of the initiatives Philadelphia has implemented?
I'm so inspired; I'm going to see if he can put me on his agenda.